25.03.2011 - 13:50:50
TRANSFORMATION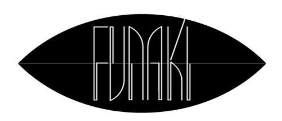 GALLERY FUNAKI INTERNATIONAL JEWELLERY AWARD 2008

June 3 - June 28, 2008

Gallery Funaki is pleased to present the finalists of our second international jewellery award; organised in collaboration with Leo and Vivienne Donati.

In naming this year's award, we aimed to find jewellery that engaged with the notion of transformation. This engagement could manifest in any number of ways. It could happen via a process which physically transforms materials from one state or one dimension to another. It could be through the presentation of a familiar material in a new and unexpected way, challenging our expectations of it. A common form or motif could be transformed into something surprising or intriguing. Or the approach could be conceptual, whereby the poetic, intellectual or philosophical associations of the word transformation are explored. In selecting the work for this exhibition, we found all these interpretations and more.

We thank all those who sent applications for this exhibition. The final 19 entrants were chosen from 250 entries which were received from 36 countries.

The $5000 prize will be presented to the winner on the opening night.